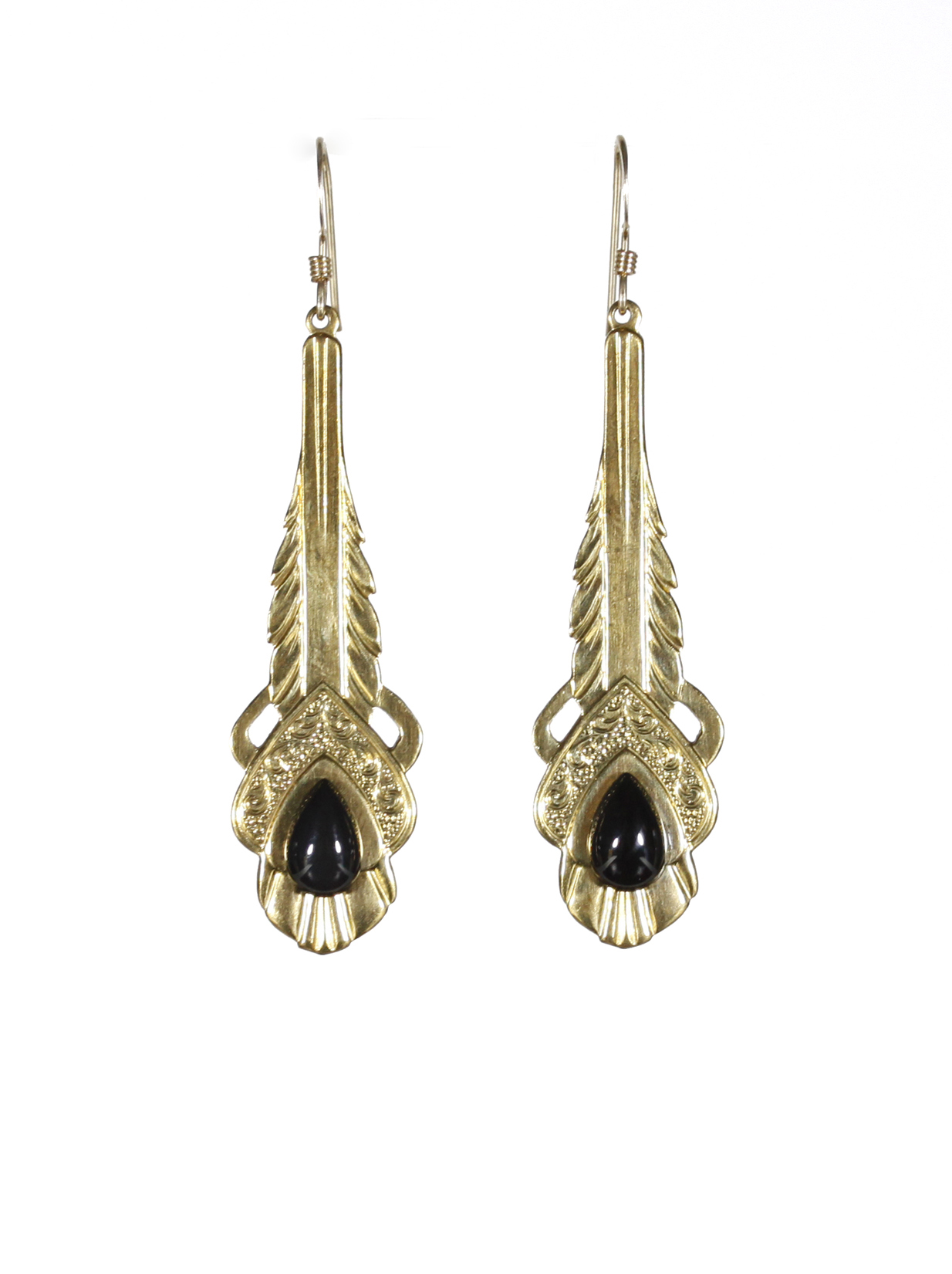 Dakota Earrings
Dakota Earrings
Selected for the Stella Love fund, the Dakota Earrings are currently just $32. All purchases of these earrings during the month of December will go towards helping Stella Nadine.
The Roaring 10's Collection

Intricately sculpted brass pendants

Adorned with a 2 karat hematite or onyx cabechon.

Finished with 14k gf earwires

The Dakota Earrings hang approximately 2 inches in length
sale
Manhattan Landmark - The Dakota

The Dakota, located on the NW corner of 72nd Street & Central Park West, was designed for Edward Clark, head of the Singer Sewing Machine Company. Considered to be NYC's premiere luxury residential building, the Dakota's original 65 apartments were built in a square-shape around a central courtyard, accessible through the arched passage of the main entrance. The Dakota's property included a garden with private croquet lawns and tennis court and the interior floors are inlaid with mahogany, oak, and cherry (although in the apartment of Clark, the building's founder, some floors were famously inlaid with sterling silver). The building is best known as the home of John Lennon and Yoko Ono, starting in 1973, and as the location of Lennon's murder on December 8, 1980. Lauren Bacall, Judy Garland, Bono, Paul Simon, Sting, and Gilda Radner are among the famous residents of the Dakota.